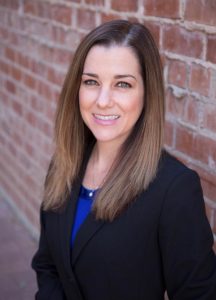 Laura Huff was born and raised in Hawaii and relocated to Tucson in 2009 to establish her law career and practice.  She initially practiced family law at a small firm where she assisted clients with dissolution of marriage, child custody, child support, paternity, and relocation matters.  After several years, Laura shifted gears and entered government practice.  She devoted eight years as an Assistant Attorney General at the Arizona Attorney General's Office working on all forms of appellate litigation for the State and the Department of Child Safety in the Arizona Court of Appeals and the Arizona Supreme Court.  There, she argued multiple cases before those courts.  Additionally, Laura was recognized as the "Emerging Star" in her division of the Attorney General's Office and she received multiple "Outstanding Team" awards for her work.
Laura is a graduate of the Bar Leadership Institute of the State Bar of Arizona, a leadership development program aimed at fostering professional growth and enhancing attorney standards of practice.  She has also served on several State Bar committees, including the Committee on Diversity and Inclusion and the Best Practices Committee of the Arizona Attorney General's Office.
Laura graduated from Gonzaga University School of Law with a Juris Doctor, cum laude, in 2009.  She graduated from the University of Hawaii – Manoa with a Bachelor of Arts in Psychology and a Certificate in Spanish in 2005.
Laura enjoys serving clients in family law, juvenile law, wills, probate, and appellate matters.  She is adept at crafting strategies for clients to achieve their respective objectives.  When she is not practicing law, Laura enjoys spending time with her family, including visiting local parks, hiking, and enjoying the great outdoors of the Sonoran Desert.