THE HUFF LAW FIRM TURNS ONE!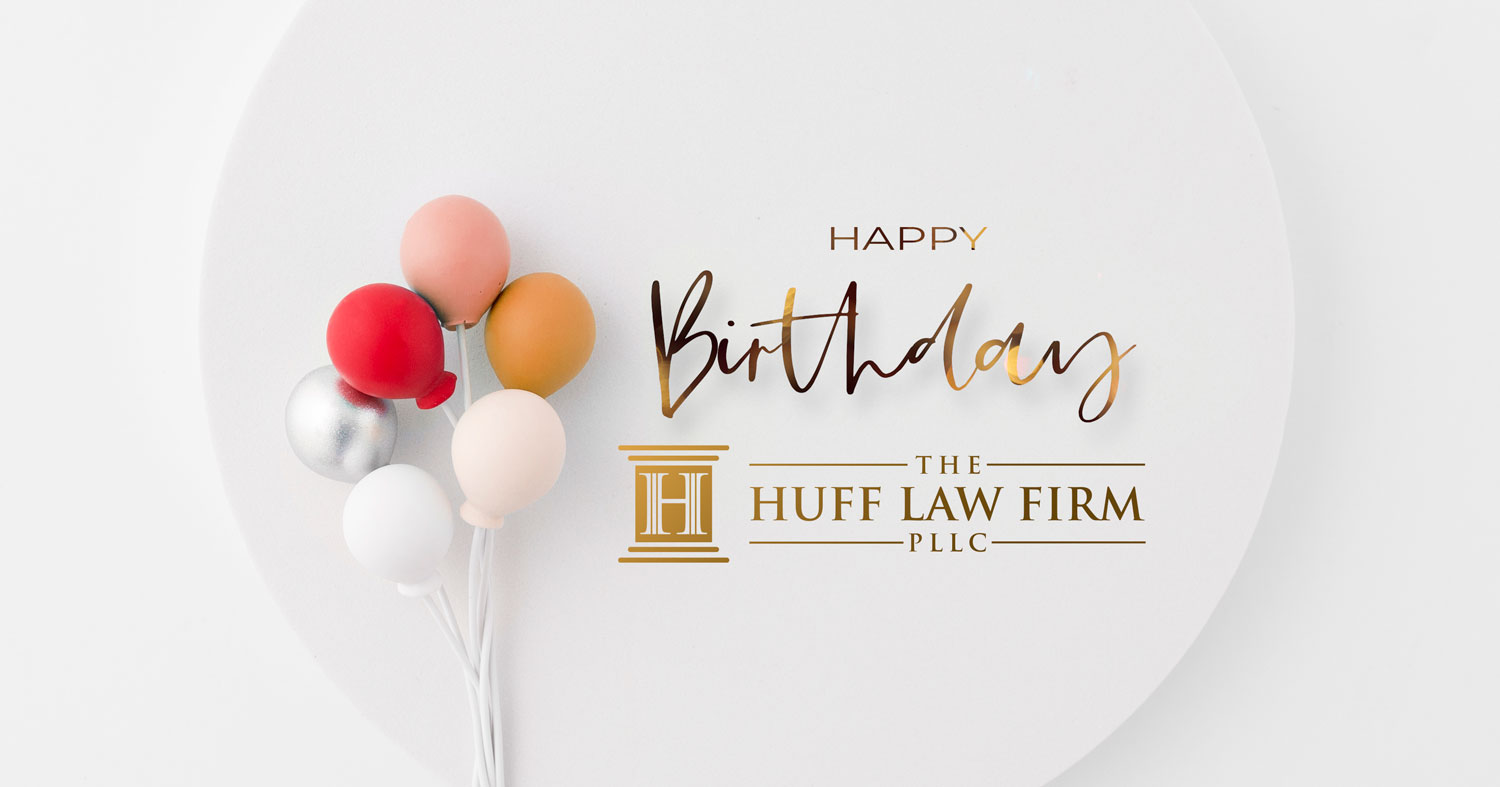 One year ago The Huff Law Firm began with a distinct vision: to provide clients with the highest quality of personalized legal services at affordable rates as a leading law firm in Southern Arizona. We also aimed to serve as an engine for community service in the greater Tucson area. It is with tremendous gratitude to our clients, colleagues, friends, and family that we celebrate the firm's first year and that we have exceeded these goals in every metric.
In the last twelve months, we have served clients across the metro area, ranging from Vail to Marana, Sahuarita to Oro Valley, and everywhere in between. We have had the privilege of representing clients in a wide range of family law issues. We have also represented clients in juvenile law and adoption matters. We have endeavored to provide each client with highly-skilled counsel and comprehensive approaches to resolve their respective issues.
Additionally, we have committed substantial time to serving our community. As a member of the Regional Partnership Council of Arizona's First Things First, attorney Dan Huff has worked with community partners to identify effective and innovative means to improve outcomes for children aged birth to five. Dan has also worked to protect and restore the nineteenth-century Steam Pump Ranch as a public resource as the Chair of Oro Valley's Historic Preservation Commission over the past four years. Further, Dan has volunteered as a Judge Pro Tem in Pima County Superior Court in family law cases and provided pro bono services for clients, including through Step Up To Justice (a legal center for low-income individuals in Pima County). Dan also devotes time to serving on two executive councils of the State Bar of Arizona.
As we reflect on the past year, we appreciate the tremendous support that we have received from the community. We are exceedingly appreciative of our partners and dedicated to the continued provision of the highest quality of legal services to our clients. As a result, the firm has experienced significant and continued growth. We will soon announce the next phase of the firm and its commitment to the delivery of legal services to our clients. We are truly humbled by the continued support from all of you as the firm turns one!
Please feel free to contact us with any questions or for additional information. You can call our office at 520-989-0260, or e-mail us.